Aviagen Turkeys Breeder Seminar in Italy
An exclusive breeder seminar was organised by Dr. Carlo Norci, Management Specialist, Aviagen Turkeys (ATL) in Montevarchi, Italy giving an opportunity for customers and other ATL colleagues to discuss the B.U.T. 6 and other topics in the turkey industry.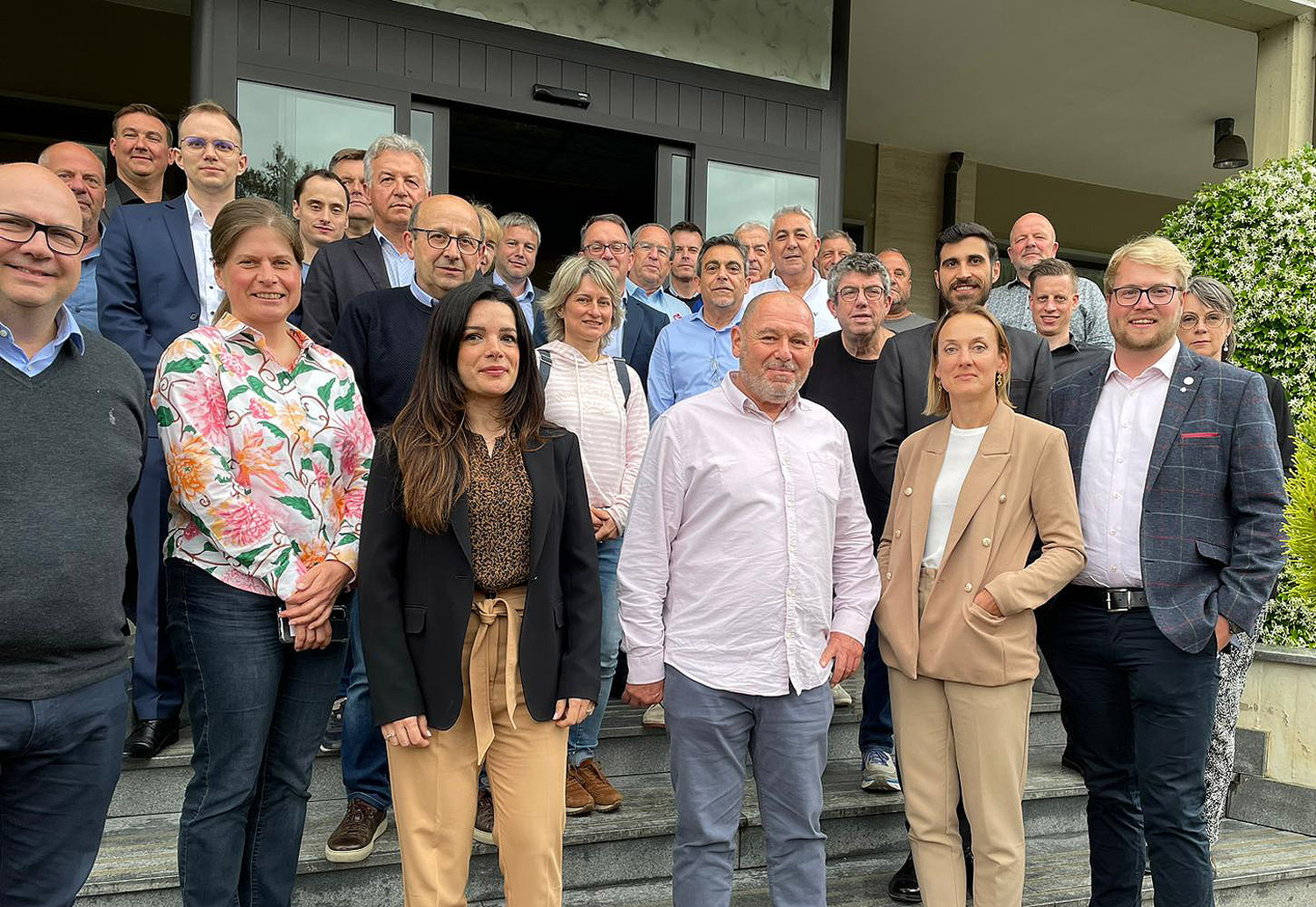 The event started on Monday 15th May with a private dinner at Daniele e Riccardo, Montevarchi. The evening was a great opportunity for everyone to socialise whilst enjoying a 4 course Italian meal.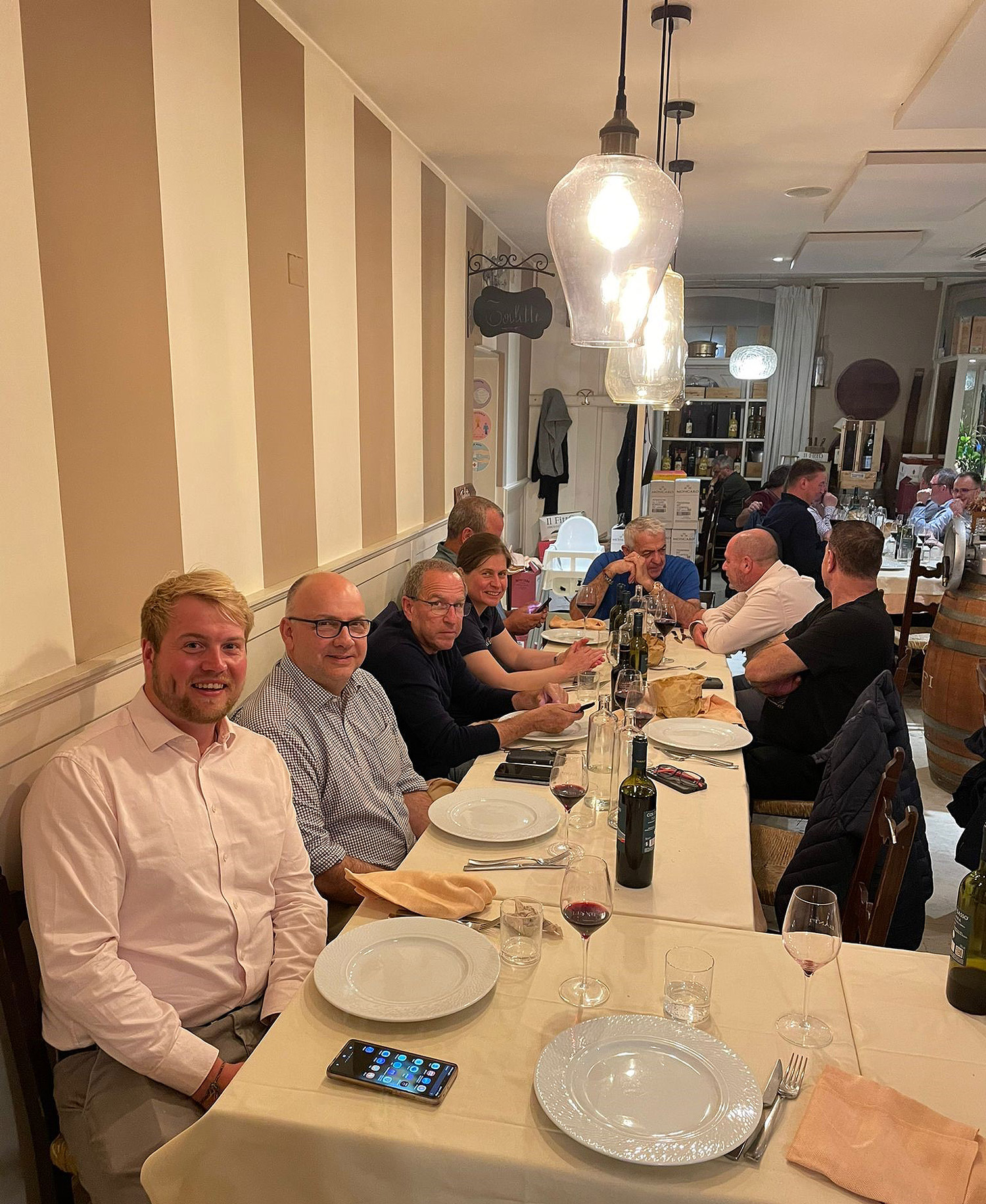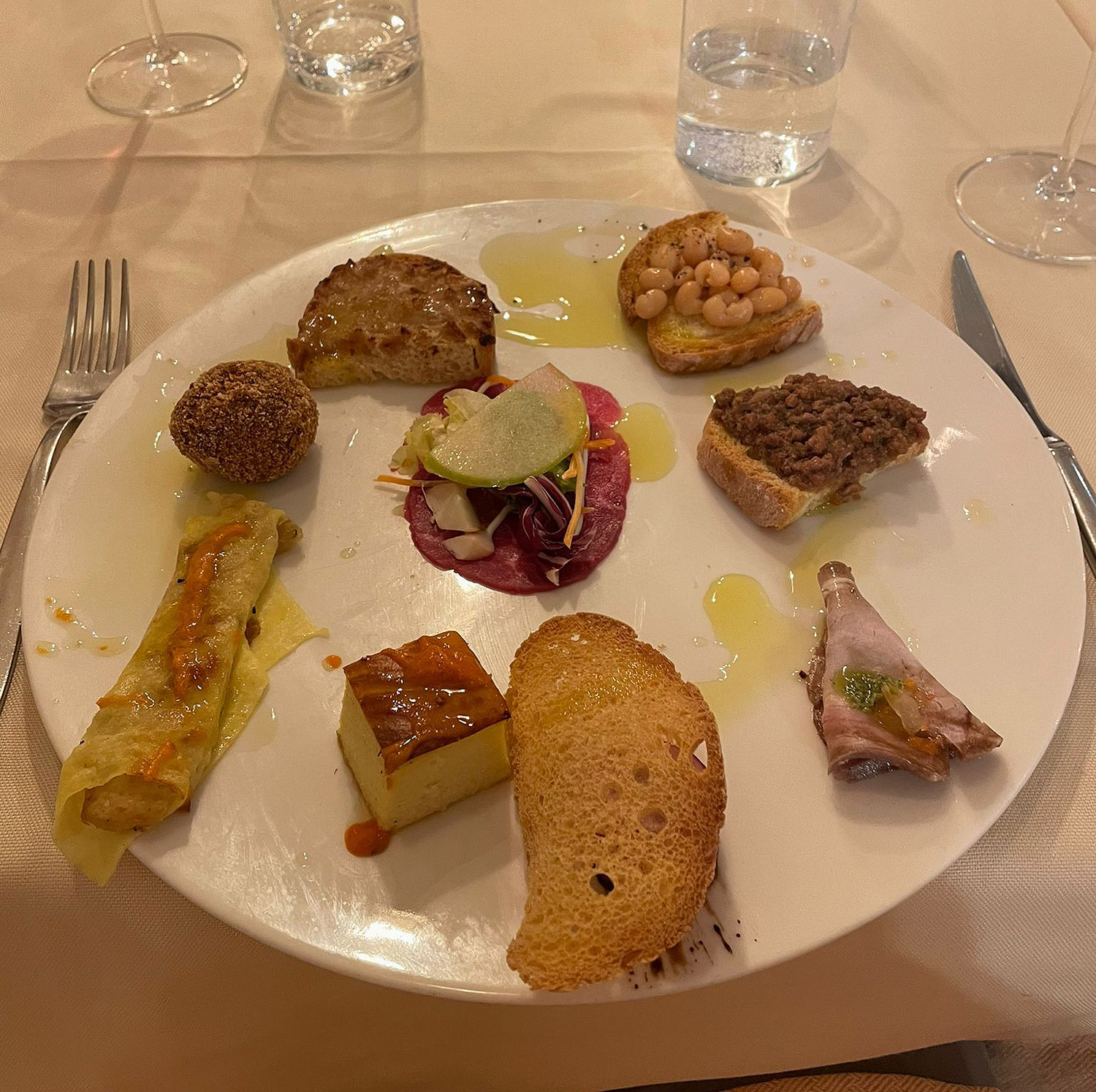 The event continued on Tuesday 16th May at hotel Valdarno, Montevarchi, Tuscany. Carlo Norci, kicked off the day with a welcoming presentation and explained how the B.U.T. 6 currently stands in the market. This was then followed by John Ralph, Director of R&D updating on ATL's overall sales and marketing including data on the total consumption of turkey meat around the globe.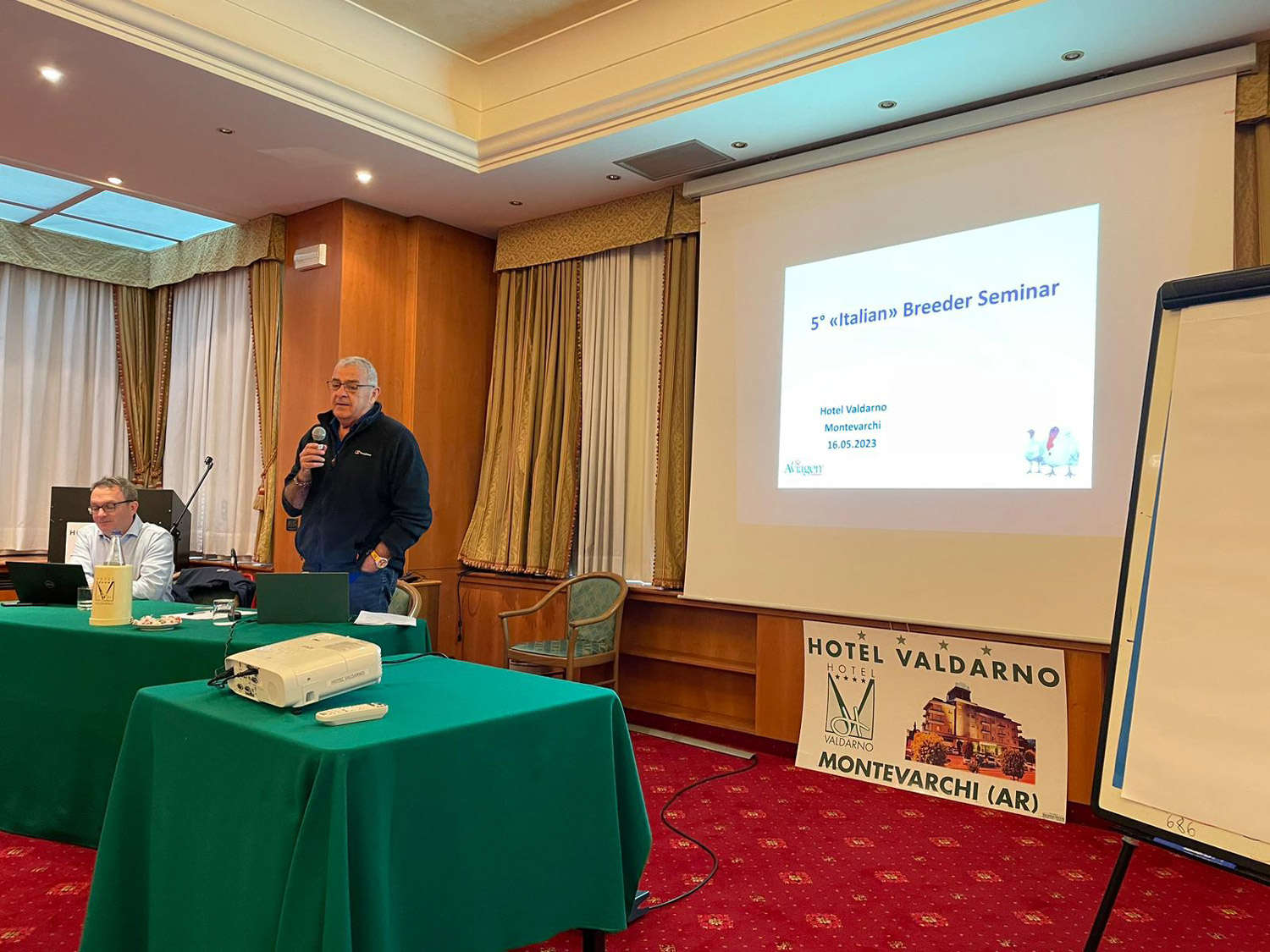 Peter Hunt, Management Specialist presented different types of lighting and light type for breeder females. Peter explained different factors that can be changed to day length and light and how they can make more advantages for turkey farmers such as stimulating females into sexual development at an appropriate age to improve egg production. Other areas touched on included dark proofing and light colour.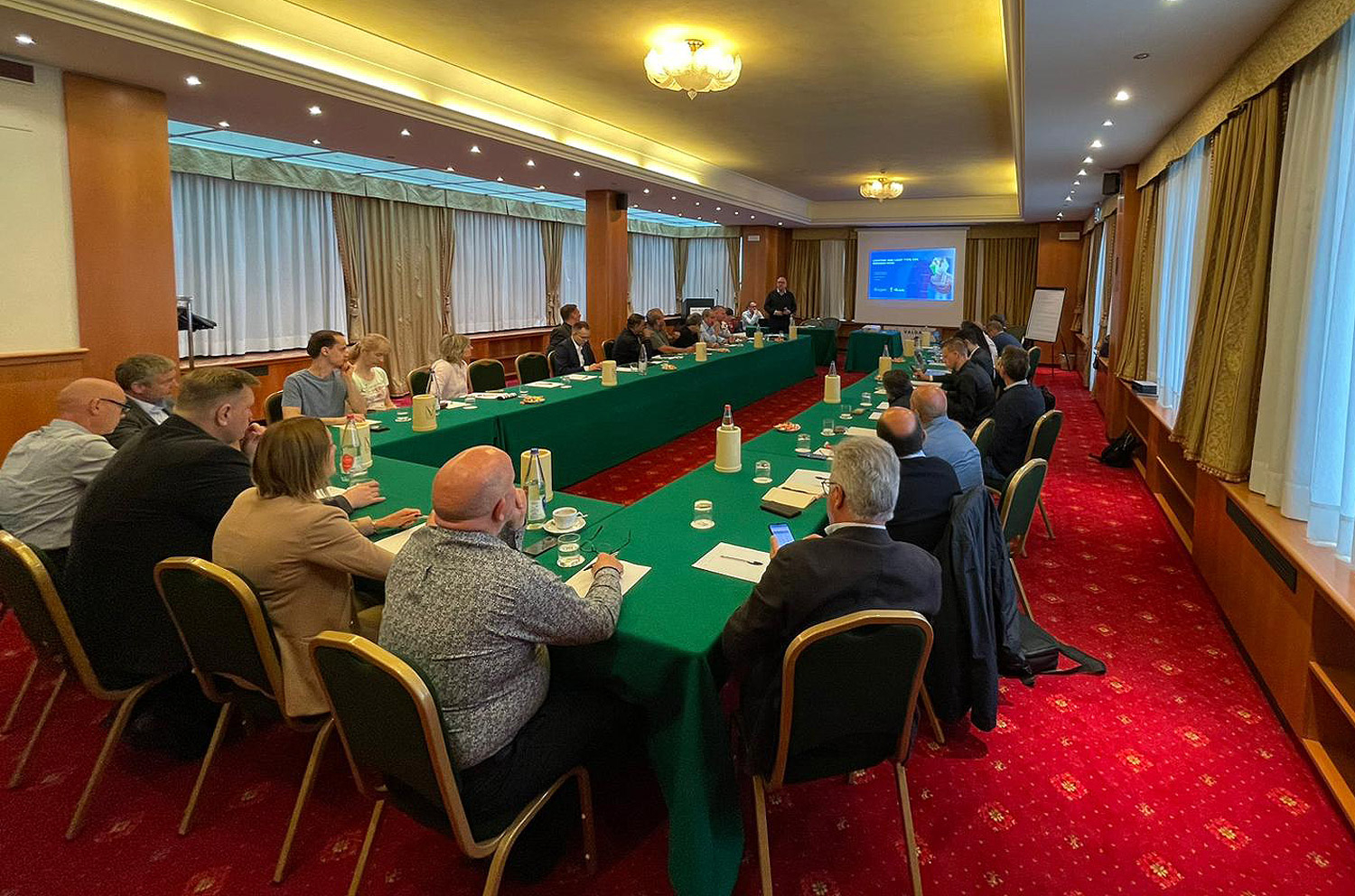 Freek Leijten from Vencomatic joined the seminar to talk about the turkey nests as well as touching on the other areas of the Vencomatic group such as Prinzen and Agro Supply. Freek gave a full explanation on how to function and manage the turkey nests.
After a quick coffee and cake break, Wiebke Oellrich, Company Veterinarian, gave a presentation on 'Biosecurity'. Wiebke focuses on the different areas of biosecurity which included Conceptual, Structural, Procedural and cultural. Wiebke concluded that poultry farms need structural and procedural biosecurity especially as personnel and equipment and the number one risk factors in disease control which includes AI.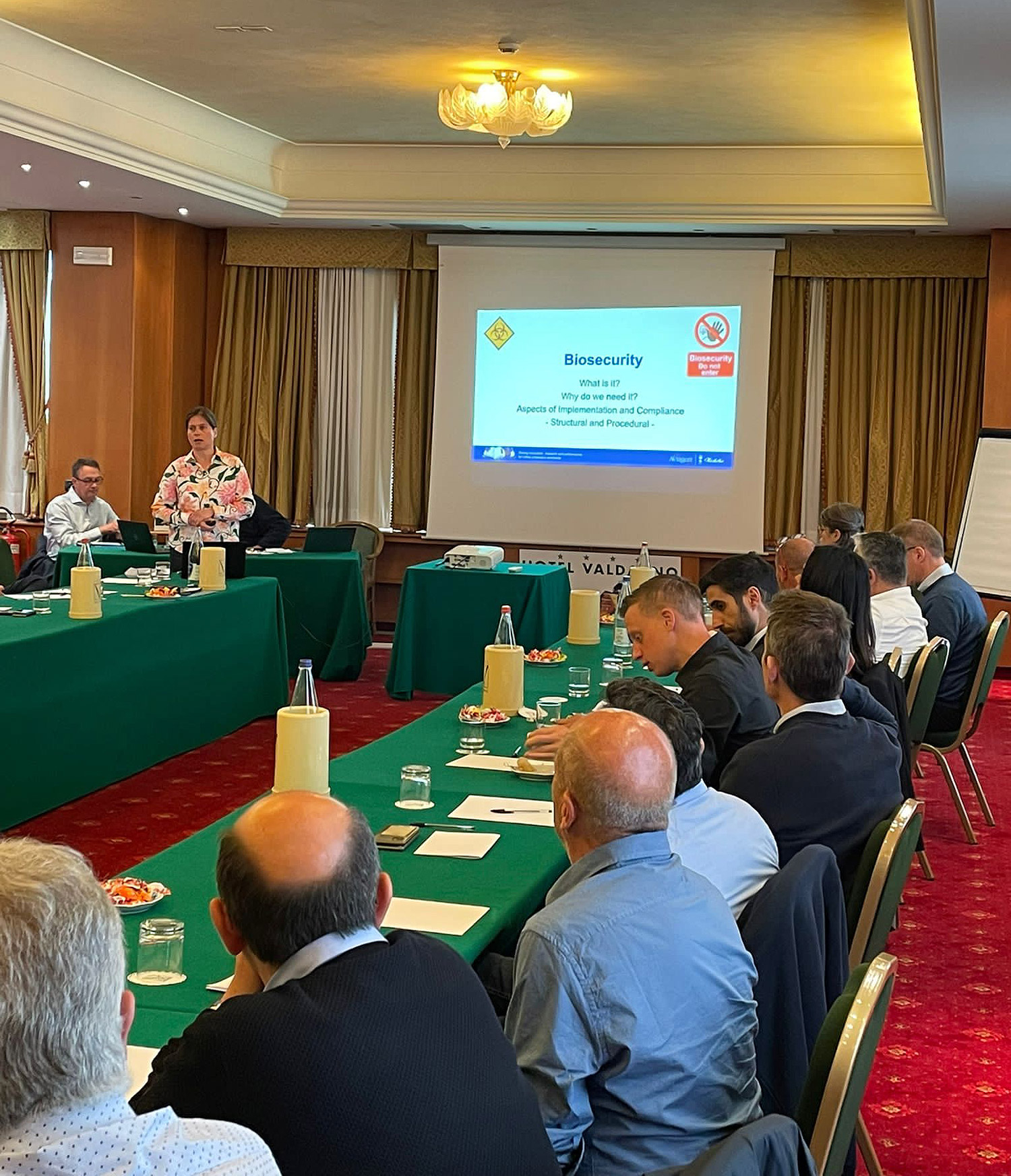 Luke Ramsay, Management Specialist, discussed 'Good practice to ensure optimum fertility levels'. He went into detail about different ways to analyse semen, including packed cell volume, Motility scoring and computer assisted semen analysis. Luke explained how male management can help with testicular development and the best ways of female insemination. This then lead to Luke discussing the different trials and results that have been completed so far.
Everyone took a break for lunch which was kindly put together by the hotel using turkey meat sourced from company, Amadori. They Turkey meat was cooked and presented in various ways, served with a selection of different salads and accompaniments.
Dr. Carlo Norci started off the afternoon session with a short presentation on the B.U.T. 6 strengths and weaknesses from a customer's point of view, which gave some great feedback on the breed. It concluded with Egg production being the top strength of this breed closely followed by fertility, leg health and FCR. Corinne Morvan, Management Specialist then gave a presentation on 'Lighting for breeder males'. This presentation covered male management and semen production and how certain light, lighting guidelines and lighting programme can help achieve optimum performance.
Ofer Ronen from MGH joined the afternoon session and updated the group on the company and products they have to offer. This included in depth detail on their turkey nests along with tips on how to make the best use of your system.
Marcus Kenny, Company Nutritionist, gave a presentation on 'Breeder Nutrition' covering all aspects of nutrition for breeding turkeys. Starting with the physiological development, Marcus showed images of the digestive tract and how if changes as the bird gets older and the different impacts this can have on gut health. Other areas covered in this presentation involved amino acids, laying diets and even egg shell pigmentation.
After a quick break Karol Tarasiewicz from Gerczak, Poland presented a quick overview of the company which then led onto two short videos, showing the companies farms, facilities and hatchery.
John Ralph, Director of R&D presented the results of the 2022 breeder benchmarking survey covering a large proportion of the European B.U.T. 6 PS market. In 2022 average settable egg production was 112.7 eggs whilst top quartile was 120.1 eggs. The presentation was rounded off with a review of the expected genetic improvements over the next year and novel breeding technology being applied in the breeding programme.
Carlo Norci had prepared a breeder questionnaire for customer to complete before the event. At the end of the presentations the group went through the questionnaire with some great discussions on the different topics such as insemination, pre-milking and settable eggs.
The event then finished with a short farewell for Carlo Norci who will be retiring at the end of June 2023. This included a speech from Richard Hutchinson, Sales and Marketing Director and Carlo Norci thanking the group for attending his final breeder seminar.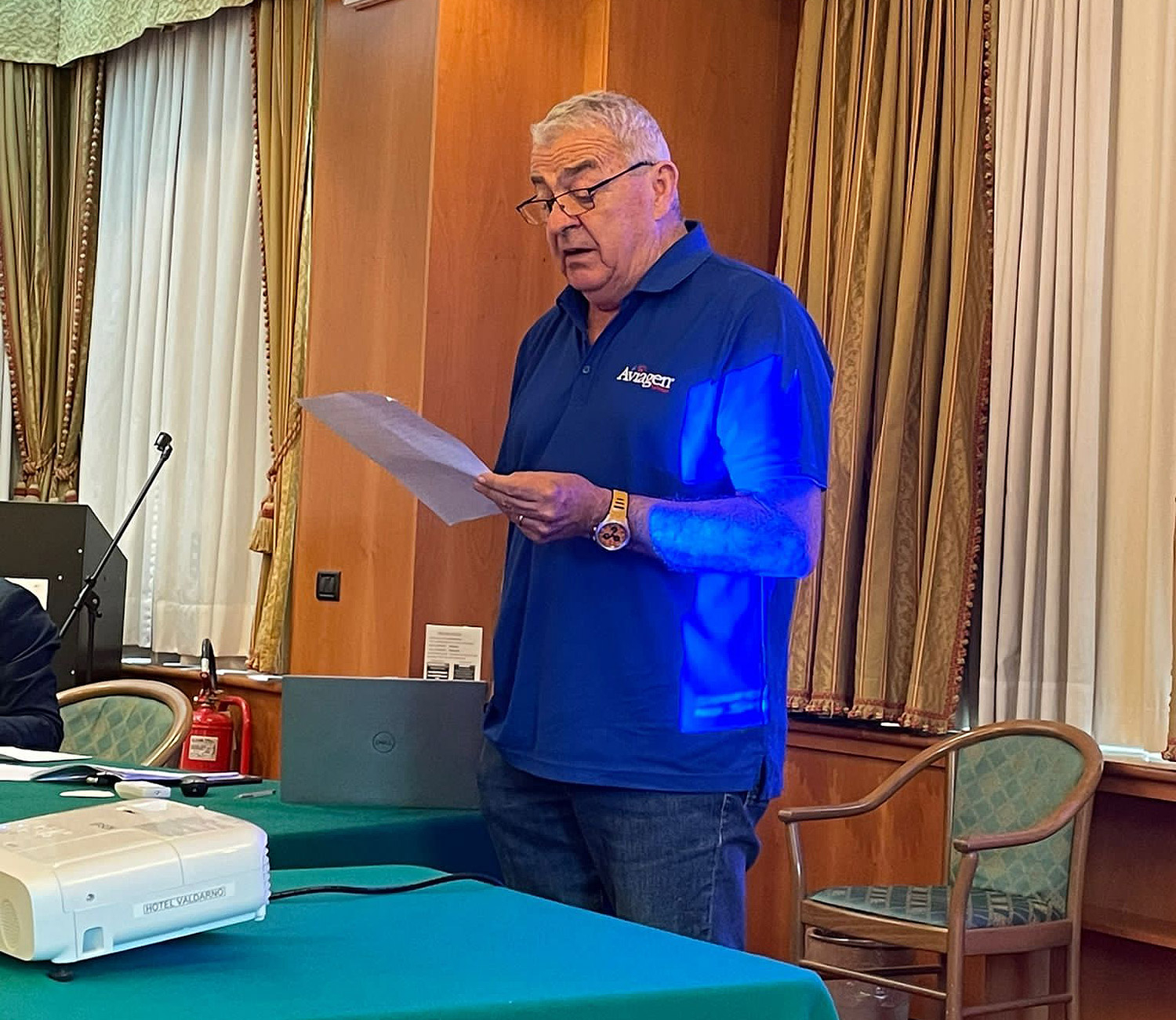 The group then headed to dinner at La Posta Del Poeta, Terranuova Bracciolini which included around 10 courses of the finest Italian cuisine in a picturesque building.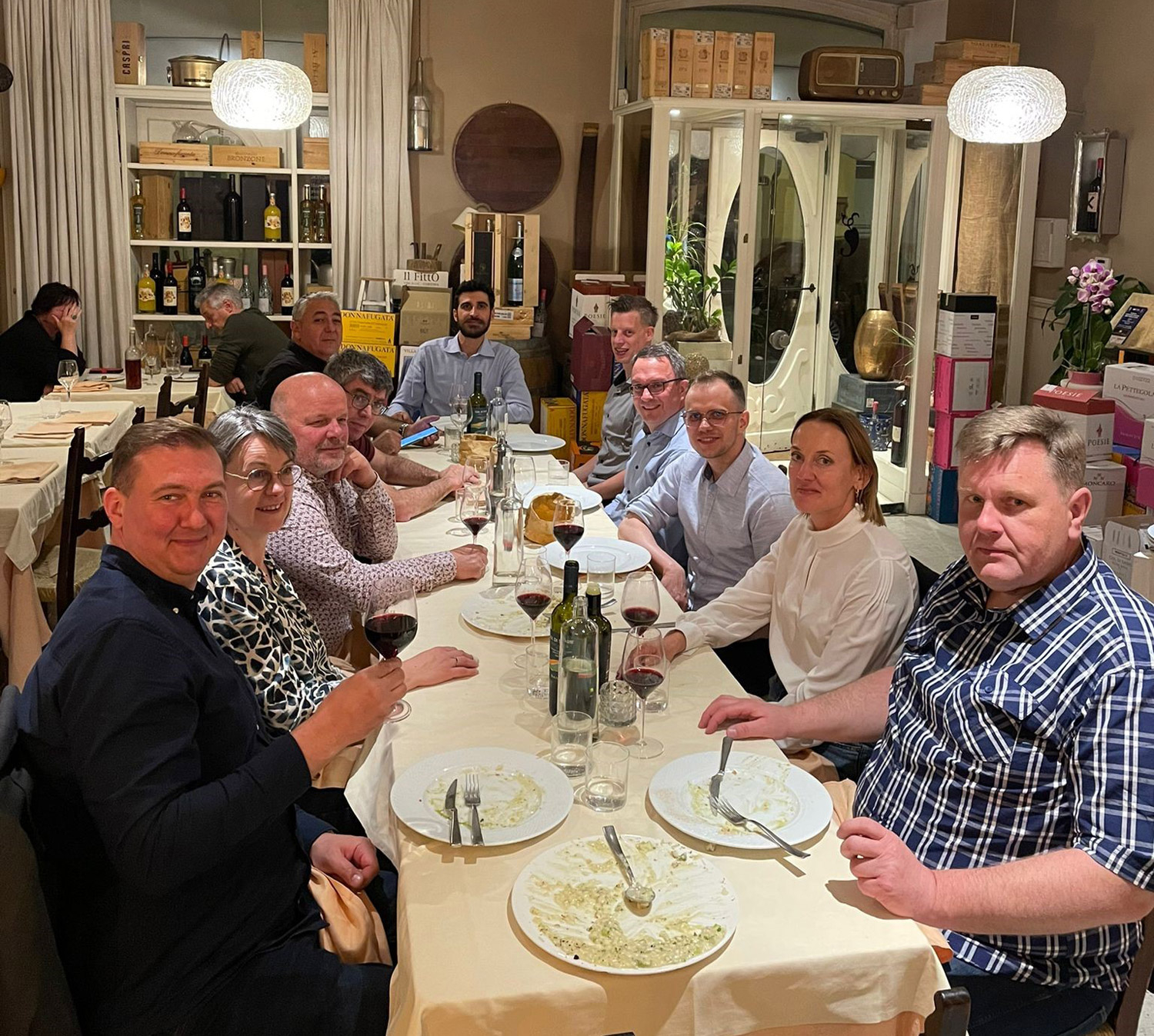 On Wednesday 17th May the group got on the train and travelled to Florence to meet a guide to take them around the different tourist attractions. Some of the spectacular buildings and history included.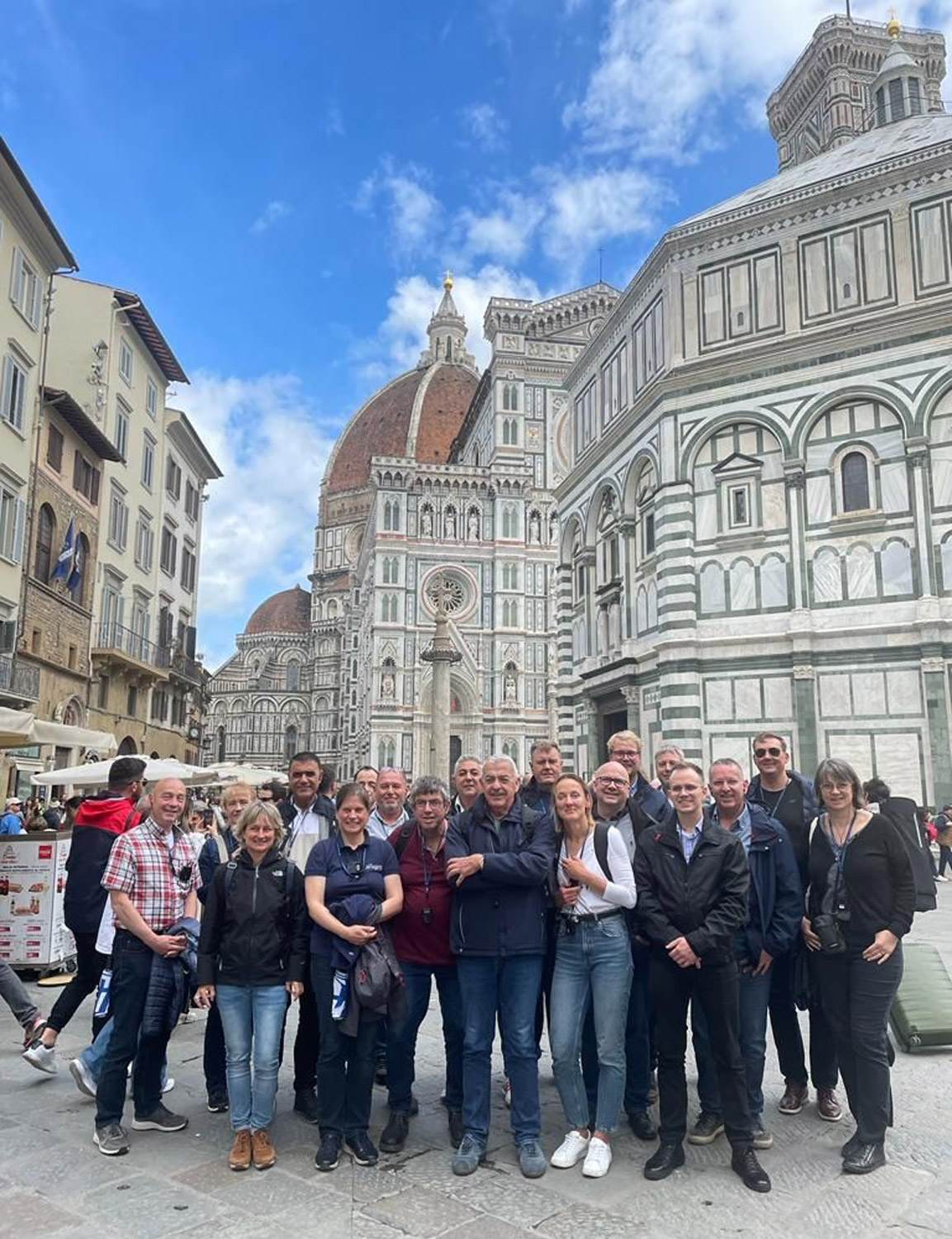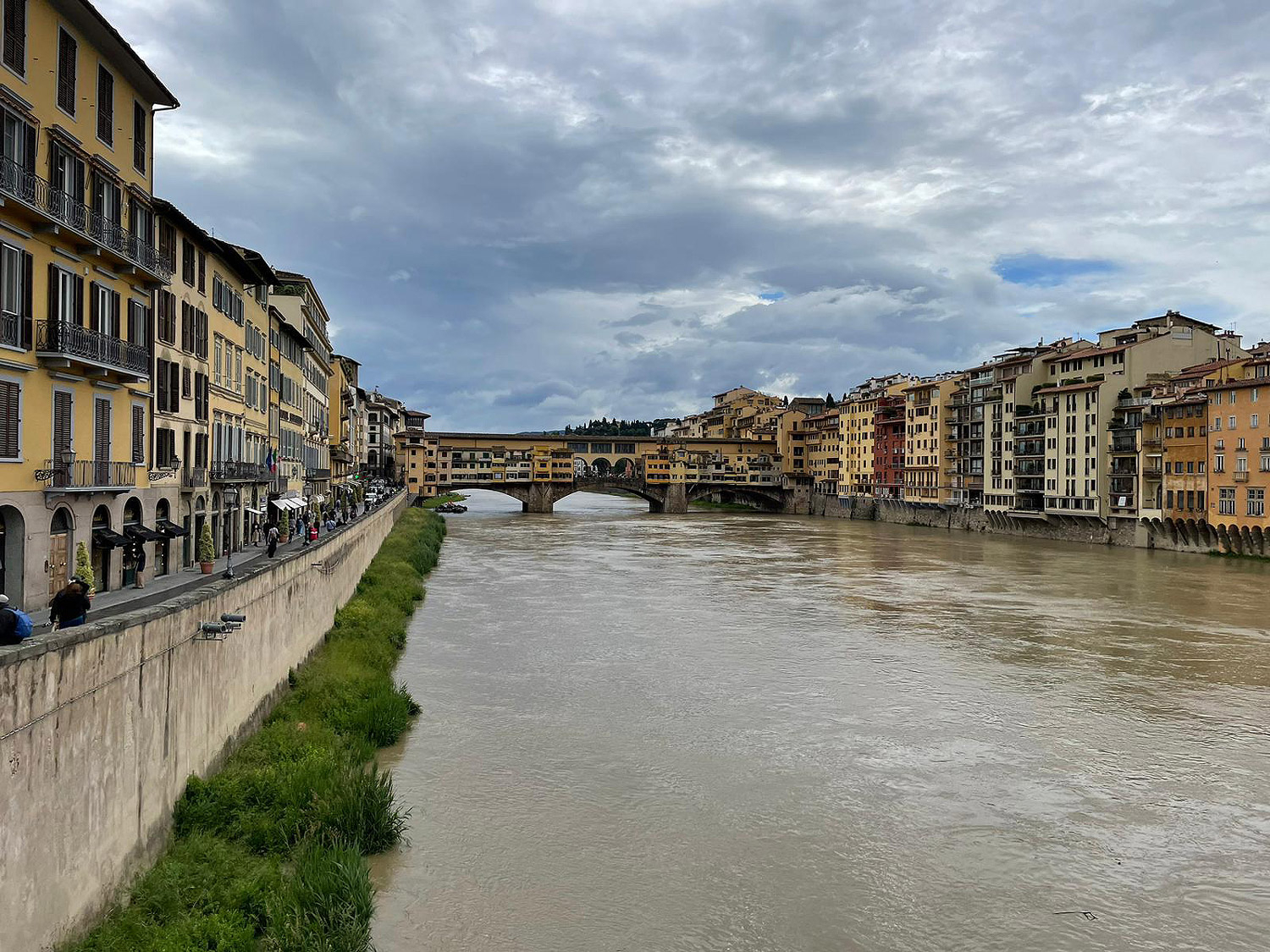 The Breeder Seminar in Italy was a great success. ATL would like to thank all the customers and colleagues who attended for making it such an informative and enjoyable meet, and a special thanks to Dr. Carlo Norci.