How to cook your Kelly Bronze Turkey
Follow this recipe and you are almost guaranteed to enjoy the tastiest turkey dinner this festive season.
Thank you to Kelly Bronze Turkeys for allowing us to share this recipe.
DON'T FORGET TO USE YOUR THERMOMETER
OVEN: Preheat oven to 180°C FAN OVEN: Preheat oven to 160°C AGA: Please use HOT OVEN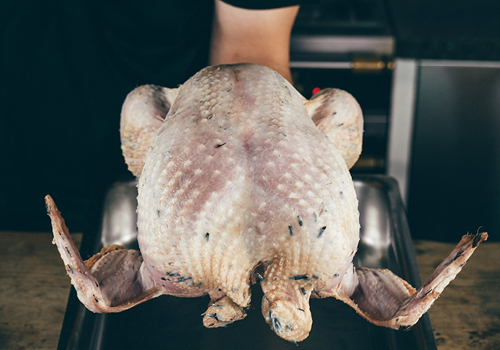 1. ALLOW 2 HOURS AT ROOM TEMPERATURE BEFORE COOKING
to avoid shocking the meat when it goes into a hot oven.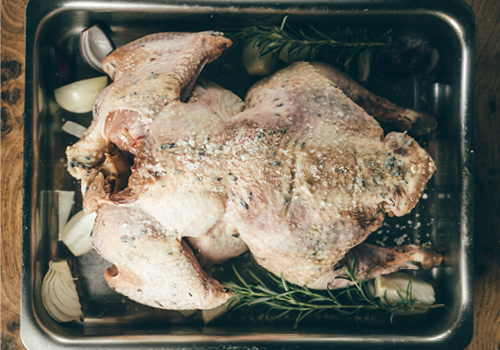 2. PLACE IN A TIN BREAST SIDE DOWN
with 500ml of water (regardless of the size of your bird) and your favourite vegetables.
Season the back of the bird. Do NOT stuff, DO NOT USE FOIL.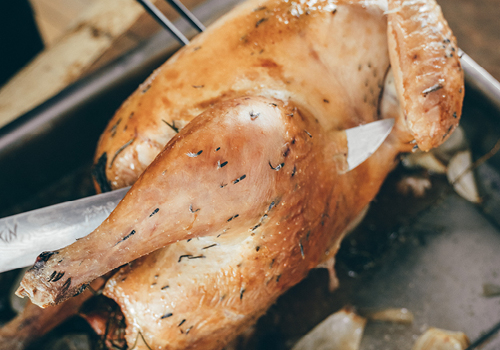 3. TURN THE BIRD OVER
and pierce with a knife right through between the legs and the breast to allow the thighs to cook and juices to run out.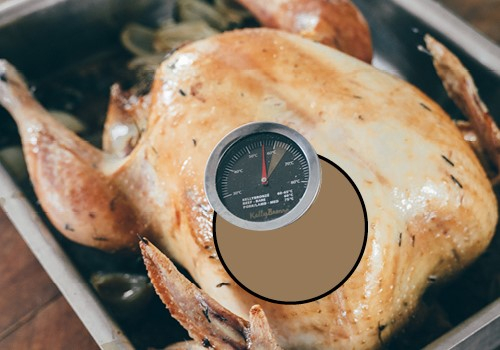 4. MONITOR THE TEMPERATURE
regularly by putting the thermometer half way in through the thickest part of the meat.
Try in 2 or 3 different places as shown above within the bronze circle.


5. REMOVE FROM THE OVEN AS SOON AS THE THERMOMETER REACHES 60C
and rest as per the suggested resting times. NO FOIL.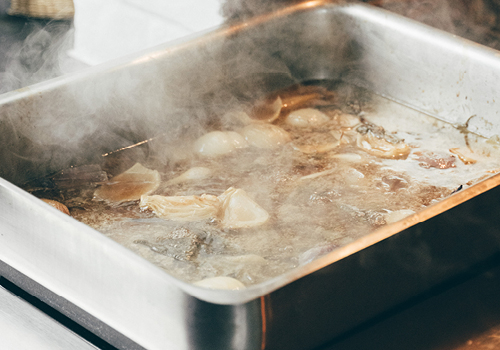 6. TO MAKE THE GRAVY
skim off any excess fat from the stock. Mix in all the caramelised bits from the tin.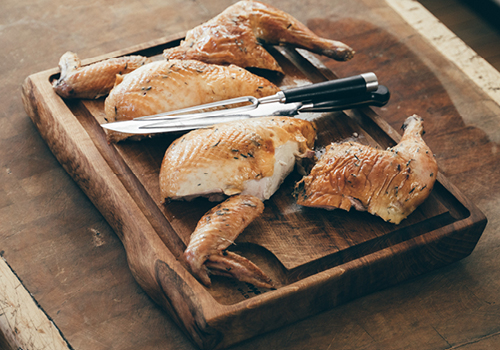 7. FOLLOW PAUL'S UNIQUE WAY OF CARVING
to be able to make the crackling.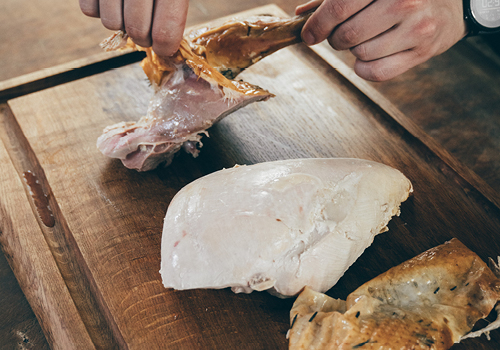 8. TO MAKE THE CRACKLING
peel off all the skin from the breast, leg and thigh.
Place flat on a baking tray, season well and roast for 10 to 15 minutes until crisp.
(Be mindful of the liquid fat when removing from the oven).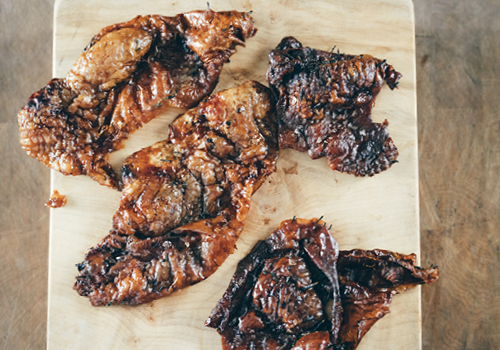 9. SLICE UP THE CRACKLING WHEN READY TO SERVE
COOKING TIME GUIDE - DON'T GUESS, TRUST THE THERMOMETER
Cooking times are a guide only.
Weight & Approximate Roasting Times
KBXS = 1 hour
3kg = 1.5 hours
4kg = 1.75 hours
5kg = 2 hours
6kg = 2.25 hours
7–8kg = 2.75 hours
9–11kg = 3 hours
HOW DO YOU LIKE YOURS?
If the temperature of the meat after standing for 30 mins is:
60°C – It's Pink
65°C – It's Perfect
70°C – It's Overcooked
Because of our dry artisan process, our product is very safe from food poisoning bugs, so the meat does not need to reach the same high temperatures as standard turkey. All ovens vary so use and trust your thermometer from half way through cooking.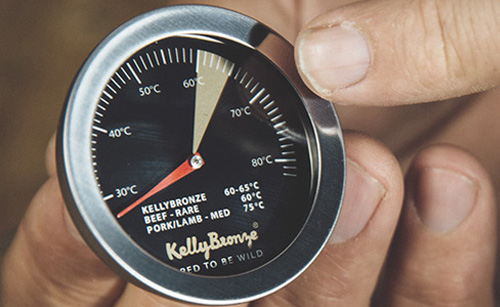 A KellyBronze will cook quicker because of the intramuscular fat that is not present in a standard bird. Remove the meat from the oven as soon as the needle hits 60°C and leave to stand for at least 30 mins.
"I personally take my turkey out when the meat is 55°C, rest it and eat it pink when it reaches 60°C."
Merry Christmas